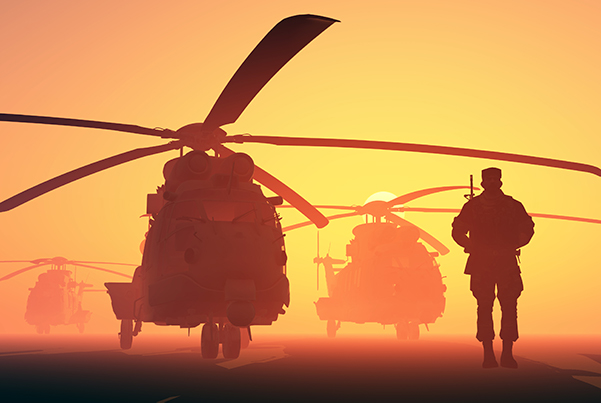 Continuing a deep history in Defense and Intelligence
We found our beginnings in government and defense work, and still actively serve a wide range of defense and intelligence customers and applications. Over our 20+ year history we have worked with every branch of the US military and many agencies to deliver the most advanced wireless technologies, including a wide range of cutting-edge electronic warfare antennas for the protection of people and things.
Pioneering MIMO technologies with DARPA
We are pioneers in array and MIMO technology. In our early days we worked with DARPA to develop some of the worlds first compact, wideband, MIMO arrays. After "graduating" from DARPA, we have proceeded to push the fronts of array technology, and routinely deliver large array solutions to our government and commercial customers.
Ground penetrating radar antenna for NASA / JPL
Since our beginning, we have worked with some of the most technically advanced organizations in wireless. Our work with NASA / JPL is just one example of such a partnership. Working with these organizations, we developed a ground penetrating radar antenna for NASA / JPL's lunar and mars missions, applying our technology to the front of extraterrestrial discovery.